Wetlands are created to establish a diverse habitat, reconnect the river with its floodplain, and allow the river to naturally flood, creating a habitat able to support a wide range of specialist species.
The high rainfall of the UK provides the perfect conditions for the formations of wetlands. However, there are very few opportunities to create these habitats in urban areas as former floodplains are often built on and disconected from the river.
Where floodplains are able to be reconnected there can be many benefits including the storage of water in higher flows.
Ecology of Wetlands
Wetlands are critical habitats as they are transitional zones, flooded seasonally, with characteristics of dry land and underwater land. This allows them to support a diverse range of terrestrial, aquatic and specialist wetland plants.
As well as specialist plant species, wetlands support a variety of unique insect species and protected animals.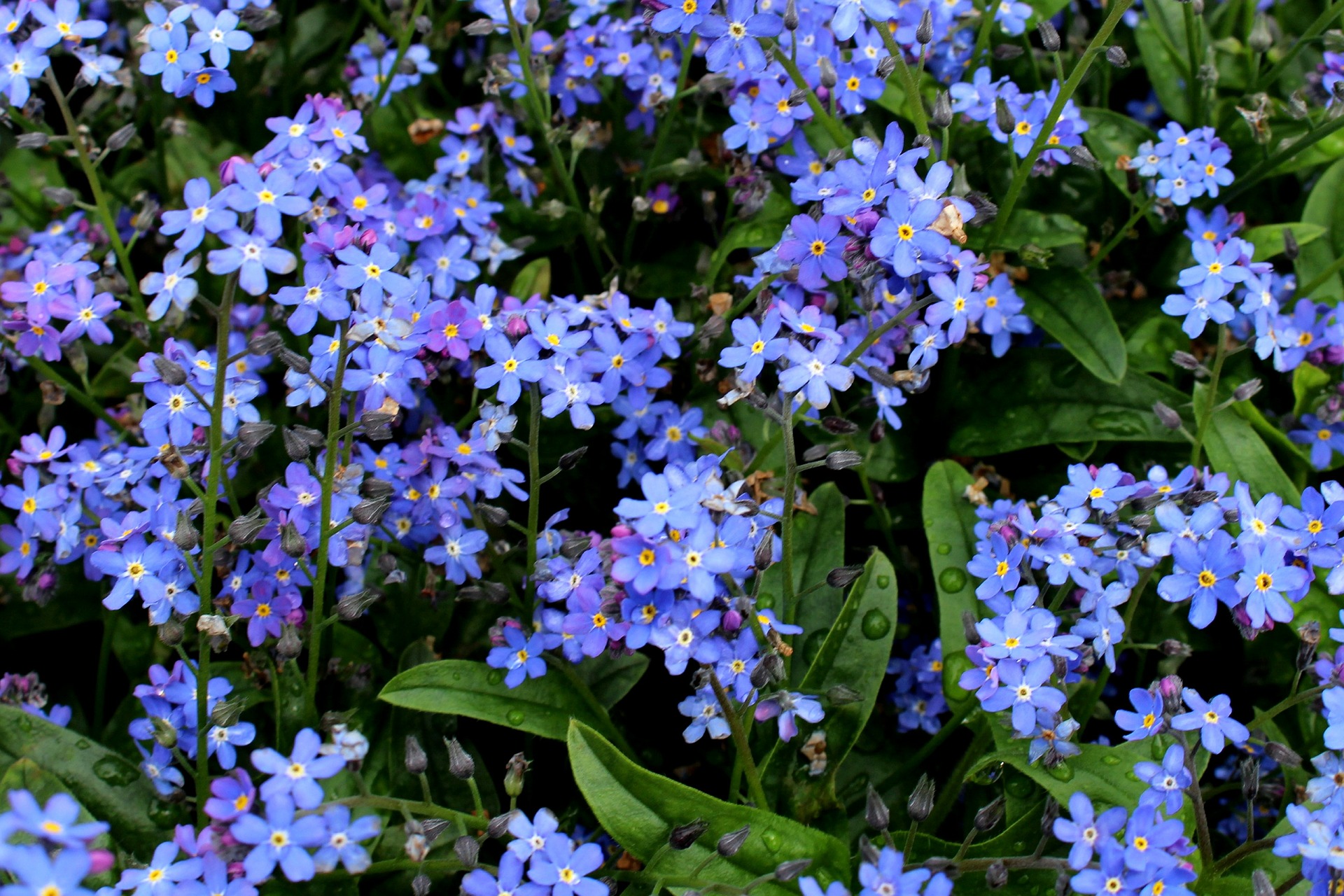 Water forget-me-not, a common wetland indicator species.
Wetland areas, in particular wet woodland areas, are priority habitats. Due to their decline in the UK as a result of drainage, nutrient enrichment and urbanization, making them quite rare.
These factors have led to a 20% decrease in wetland areas historically, with up to 25% of the British Isles thought to have been covered by wetlands before Roman times. By the 1980s this had massively reduced to only 5% coverage.
Within wetland creation, a variety of different habitats are created, such as in back channels and pools, introducing essential habitat for plants and animals.
Backwater channels, in particular, are essential as they provide refuge and spawning habitat for coarse fish, such as Roach and Chub, away from the main channel. Thier juveniles use this warmer, nutrient rich, shallow water as a refuge and for feeding, improving coarse fish recruitment and survival.
Wetlands also often involve the creation of ponds, which are very ecologically important, supporting a variety of uncommon species and a high quantity of invertebrates.
Wetland creation provides habitat for protected animals, such as amphibians like great crested newts, and mammals like water voles.
Submerged aquatic plants that become established in wetlands provide crucial shelter and refuge, ensuring a secure place for egg laying. The shallower water created will also provide shelter and food sources for amphibians, in order for them to survive and colonize.
Water voles like to burrow into earth banks and use wetland plants for food and shelter from predators. Creating this habitat to support declining species such as water voles is crucial as they have increasingly reduced habitat due to degradation, pollution and predation.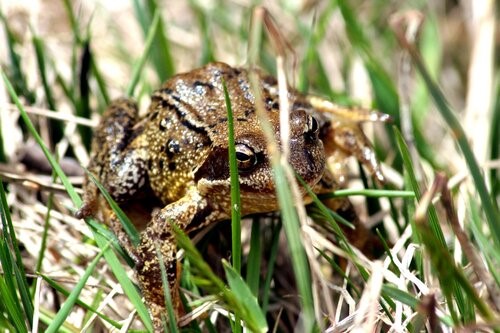 A toad, commonly found in wetlands, due to the shelter and refuge they supply.
Witham/Slea Blue Green Corridor Wetland Creation Projects