Belton's grade 1 listed parkland is the National Trust's only naturally maintained deer park, created in 1960 by Sir John Brownlow shortly after Belton House was built by closing off the open field system to allow fallow deer to graze.
The parkland not only supports deer but wildflowers through the park support native pollinators, filling the park with butterflies, bees and dragonflies, along with the River Witham and ponds contained in the park supporting some protected and rare species, including otters, great crested newts, water voles and white clawed crayfish.

Historically, the parkland has been altered multiple times, with Sir John Brownlow firstly creating a formal, ornamental layout of the parkland in 1960, followed by working with gardener William Emes to move towards a more natural look for the park in the 17th and 18th century.
These changes moved away from the formal layouts by adding clumps of trees and ponds to highlight the differences between the formal and 'wild' areas.
The River Witham was also altered, with the creation of a dam to create a cascade water feature and an island nearby for a summerhouse for the family. This has to led to the river channel deepening and becoming disconnected from its natural floodplain, negatively affecting local wildlife.
Two archaeological sites also sit within the parkland, consisting of the medieval village of Towthorpe and the First World War 'Kitchener Camp' that became the Machine Gun Corps training camp and Military Hospital.
For more information about the history of Belton House, visit https://nt.global.ssl.fastly.net/belton-house/documents/how-has-the-parkland-changed.pdf.
At National Trust's Belton House an amazing wetland creation project has now been completed, utilising a great piece of land to create floodplain wetland and wet woodland systems. There are few opportunities in urban areas to create this type of priority habitat, making it such an exciting part of the Witham/Slea Blue Green Corridor Project, creating habitat with amazing variation and biodiversity.
By restoring this piece of grassland into floodplain habitat many aquatic species, birds, invertebrates and fish will benefit. Fish in particular will be able to find refuge away from faster flows in the main channel, using backchannels to hide and spawn safely.
Not only will important widespread animals greatly benefit from these works, unique insect and plant species will be able to establish and priority species such as Kingfishers and Water Voles will be provided with essential habitat.
Some areas created will be inundated all year round, allowing predominantly wetland plants to flourish, which will be particularly beneficial for species such as Water Voles.
Interestingly, as time goes on and the landscape evolves, the complexity of the system will change, creating new habitats for current and new species to colonise.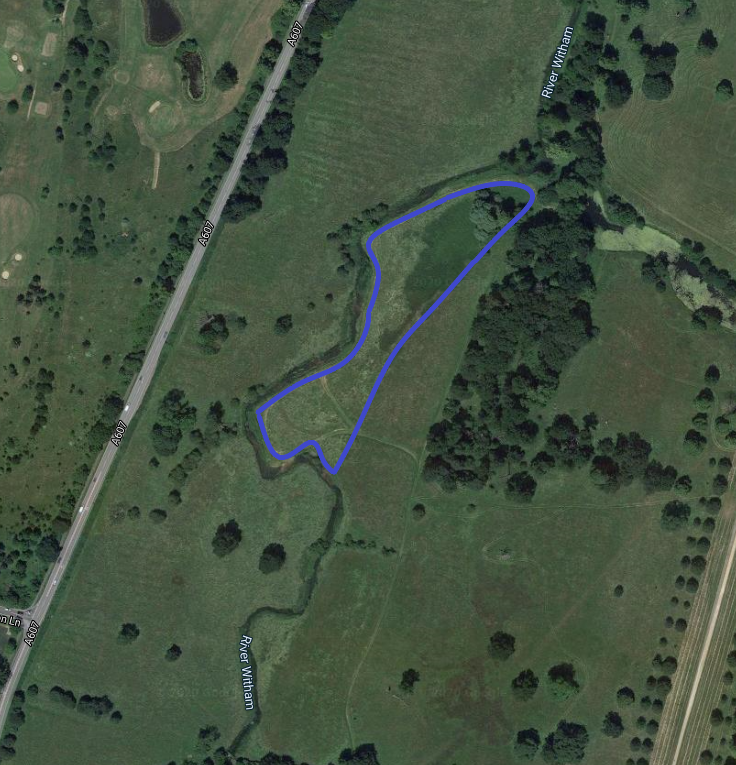 Original plan of floodplain reconnection at Belton House.
AFTER - completed floodplain reconnection works at Belton House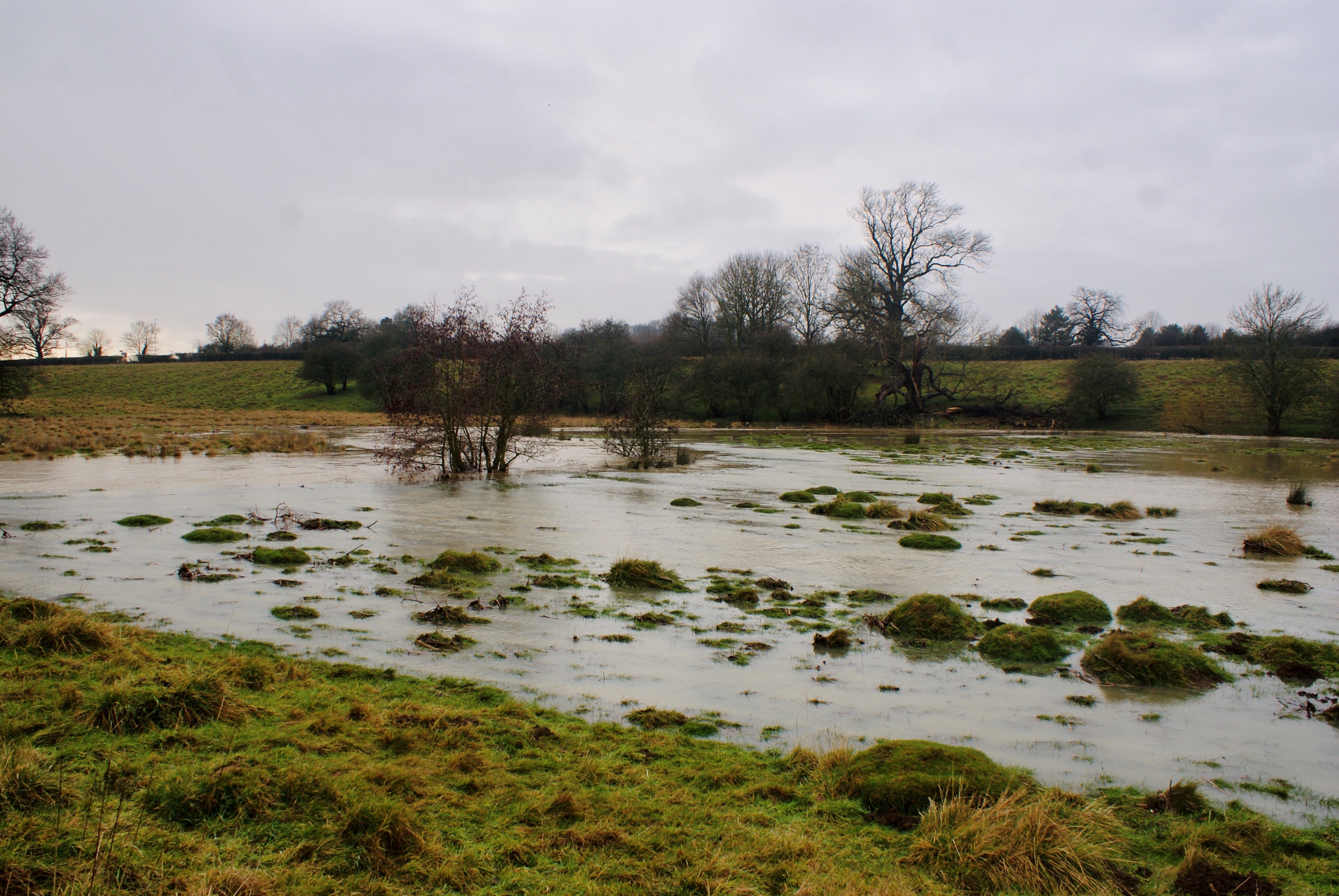 River Witham at Belton House in flood
Effectively modelled, water from the channel is now encouraged to spill onto the floodplain using partial woody blockages, increasing stream power in targeted areas allowing water to cut new pathways across the floodplain. In some areas given help with small excavation works at carefully selected points.
This will effectively replicate a section of channel in a natural habitat, encouraging natural processes to reflect the different paths a river can take when fallen wood would block or redirect flows.
These woody blockages will not back up water, but will provide a different pathway around the material, spreading increased water flows across the floodplain to create a wetter, rougher landscape that transports water slower downstream and inundates more frequently.

A team of rangers and volunteers have added the finishing touches to this habitat, by planting 20 new trees alongside the wetland. A mixture of alders and willows have been planted, which will thrive in these wet conditions and provide additional habitat for wildlife.
Wetland areas have declined in the UK and are critical habitats, as they are home to a diverse range of unique insects and protected animals, as well as specialist plants.

Carl Hawke, Nature Conservation Adviser for the National Trust, said: "We're excited to see how this wetland creation is going to have a positive effect on the local wildlife at Belton. We believe it will provide benefits for wildfowl, herons and little egrets, but also other wildlife like frogs, toads, newts, and Daubenton's bats."

This page will be updated regularly as the projects develop. For more information about wetland creation and their benefits click here.