Photo by South Kesteven District Council
It's a privilege for South Kesteven District Council to be part of such a positive and proactive partnership set to transform the urban river corridor all the way through Grantham.
Thanks to the Blue Green corridor we will see improvements from Dysart Park through Wyndham Park, Queen Elizabeth Park and on to Belton Park – and a similar urban reach in Sleaford.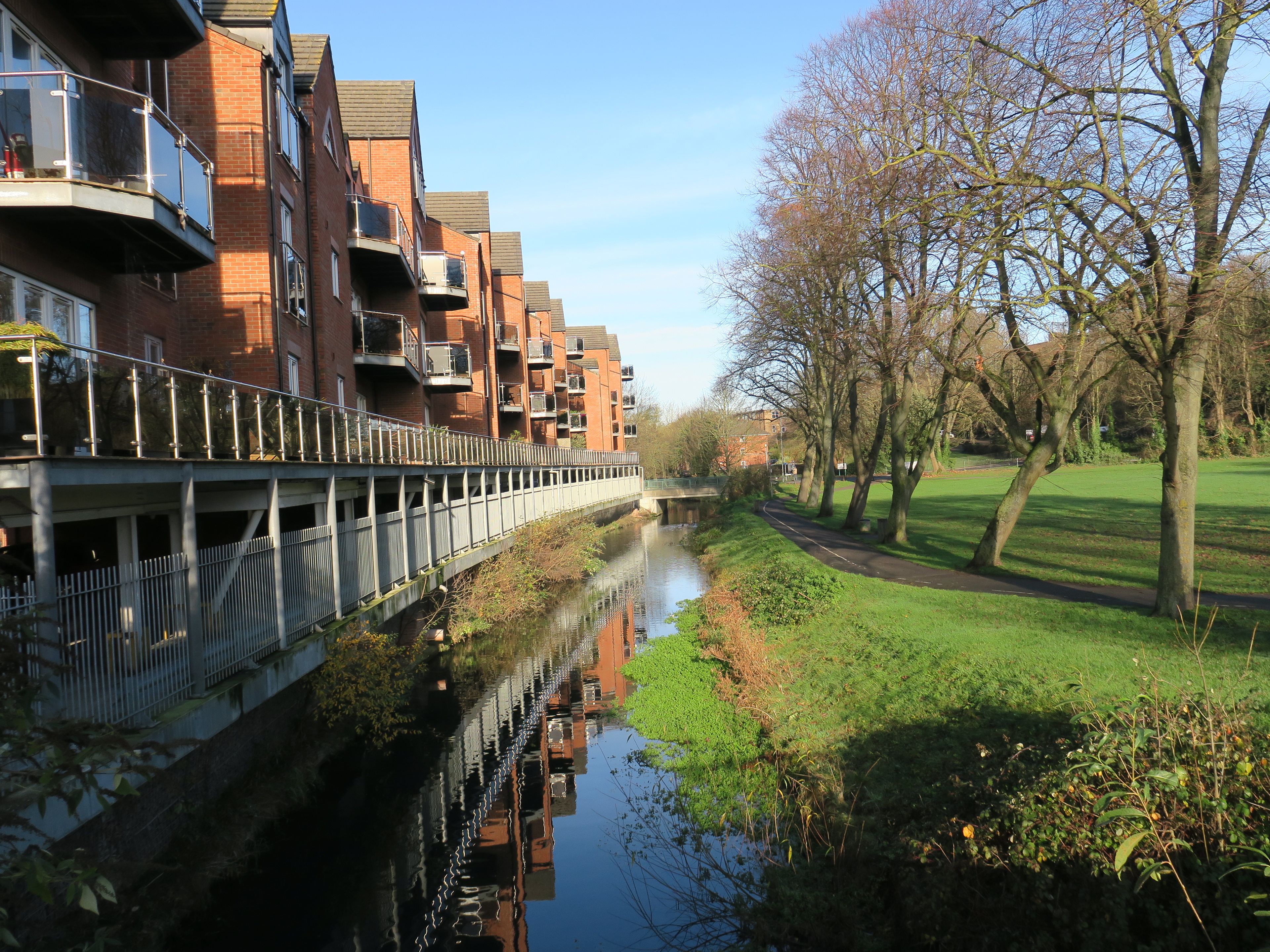 Stonebridge Close, Grantham
We are extremely fortunate that ten of the project's 14 action areas lie here in Grantham, boosting biodiversity and promoting ecosystem services by restoring the river and reconnecting its corridors.
The 2.5 mile Riverside Walk here in Grantham is an important and, in many ways, unique commuting route. It links three distinct and valuable urban parks: Dysart, Wyndham and Queen Elizabeth Park – plus the urban green spaces at Stonebridge Close and Sedgwick Meadows.
That represents an extraordinary opportunity on Grantham's doorstep to meet, exercise and socialise and experience nature first-hand in peace and quiet alongside the River Witham.

The corridor is also rich in wildlife, and by enhancing and improving the habitat we will be securing essential corridors for both our aquatic and terrestrial wildlife, with a boost for their essential food chains.
Starting at Dysart Park, we will be creating a wonderful spring-fed meadow on the site of the old swimming pool. This habitat will utilise the iron rich springs to create wetland areas with complementing meadowland flowers and plant.
They will be quite distinct from the meadow at Sedgwick Meadows and different again to the wetland further downstream at Queen Elizabeth Park. Interpretation boards explain what people are experiencing.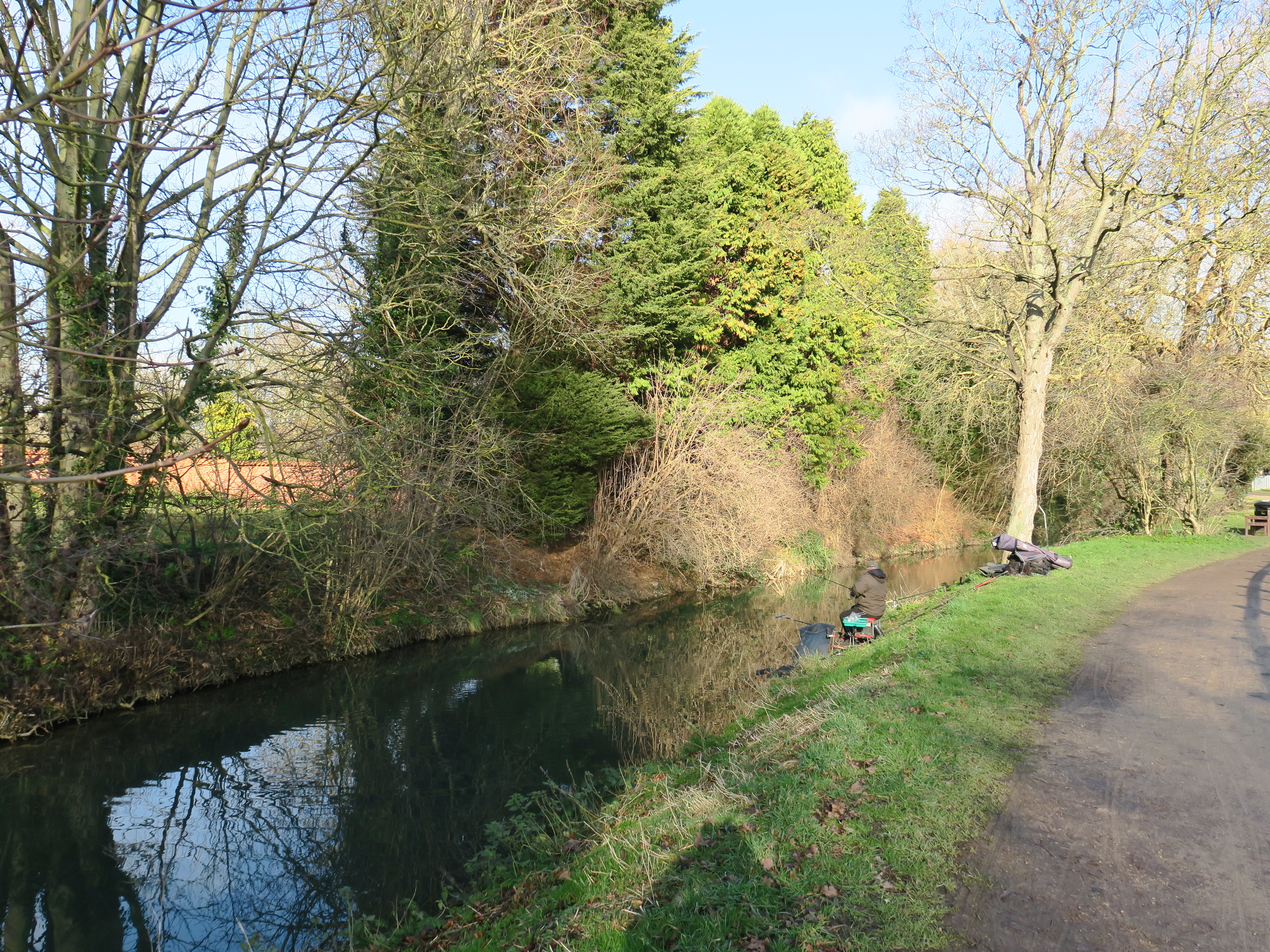 Sedgwick Meadows, Grantham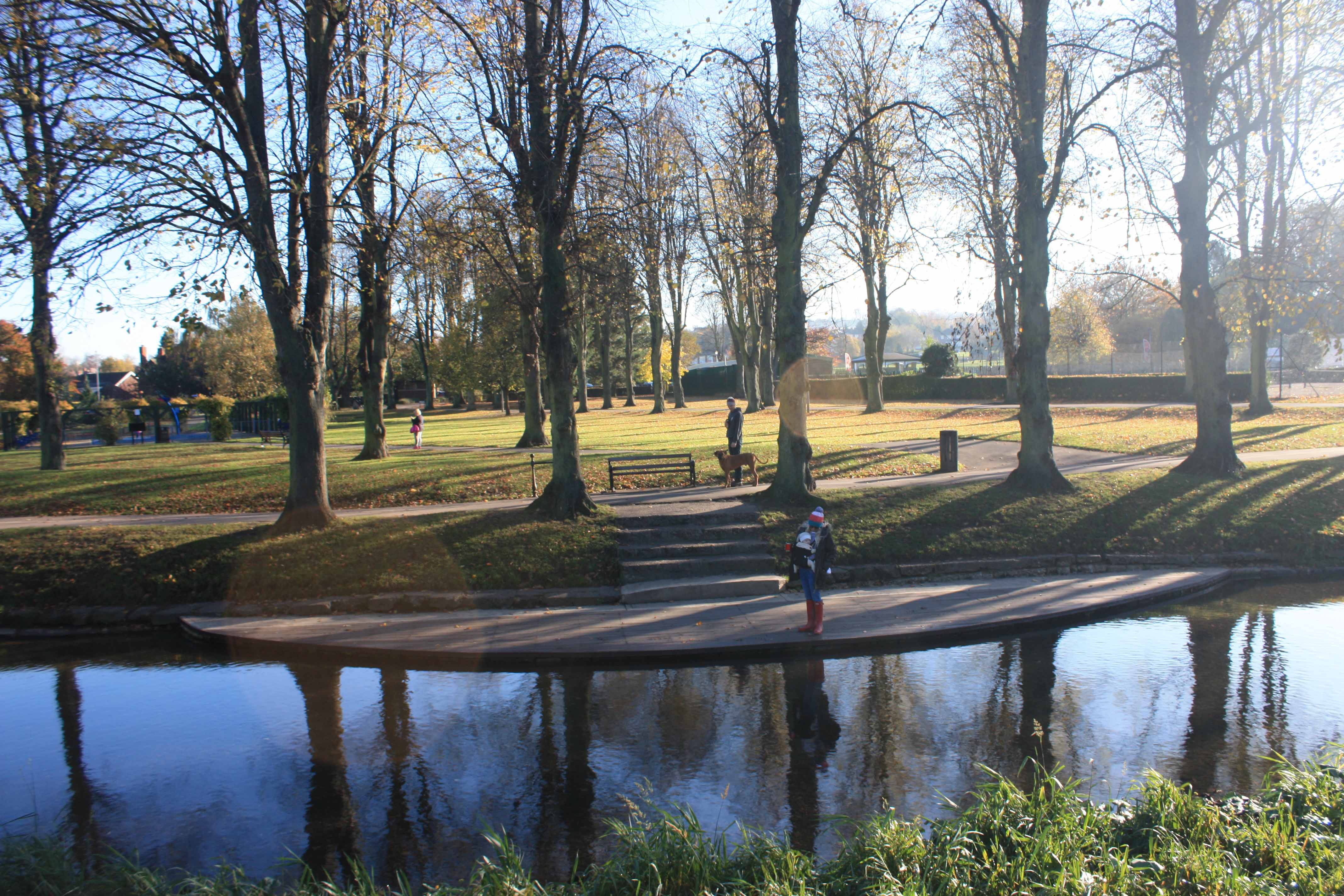 Wyndham Park, Grantham
Once finished, we will see a wonderful and scenic corridor of green spaces ranging from formal parks, sweeping meadows, wetlands and wooded regions, connected by a species rich, healthy and vibrant blue river corridor.
We have made a commitment to residents to make our district as ecologically healthy as possible. The council takes environmental issues very seriously; cutting our carbon footprint, cleaning the district, promoting electric car usage and encouraging residents to recycle.
The Blue Green Corridor project continues that commitment. It's a winner all round, a major investment in South Kesteven's green infrastructure and a vibrant legacy for the future.

Councillor Dr Peter Moseley, South Kesteven District Council Executive Board Member, February 2021.